April 2018
PowerAI Developer Competition
Thanks to our friends at Nimbix and IBM we'll be offering 3 lucky winners 30 days free access to PowerAI
Awesome right?
All you need to do is tweet with #PowerAIDevelopers and a link to your local meetup group telling us what you would build if you had access.
Who wins?
We're picking 3 lucky winners:
Most Retweets
Best Idea
Random Selection
We're running the contest for the entire month of April, so get out there and get tweeting! Good Luck!
---
Thomas Parnell and Celestine Dünner
Lead authors and researchers at IBM Research
IBM announces Snap ML
In a newly published benchmark, using an online advertising dataset released by Criteo Labs with over 4 billion training examples, IBM were able to train a logistic regression classifier in 91.5 seconds. This training time is 46x faster than the best result that has been previously reported, which used TensorFlow on Google Cloud Platform to train the same model in 70 minutes. The AI software behind the speed-up is a new library developed over the past two years by a team at IBM Research in Zurich called IBM Snap Machine Learning (Snap ML) – because it trains models faster than you can snap your fingers. READ MORE
---
POWER9 in IBM Cloud
These servers are designed around the recently launched POWER9 RISC processor (which are themselves the latest generation of the PowerPC processors Apple once used) and Nvidia Tesla V100 GPUs. Thanks to their use of the high-speed NVLink interface, these machines are especially powerful when it comes to training machine learning models... more on TechCrunch
---
Community Spotlight
We want to hear from YOU.
Every month we'll be coming to you with an update from our community. We're going to showcase some of the awesome innovation, use cases and people that make this community great so if you'd like to be featured use the community spotlight form and tell us what you've been up to!
As this is our first month though, we wanted to feature ALL of you. All 3000 of you that have come together to share expertise and knowledge around PowerAI. You're what makes all of this possible! So thank you for all your hard work and passion that makes this community what it is.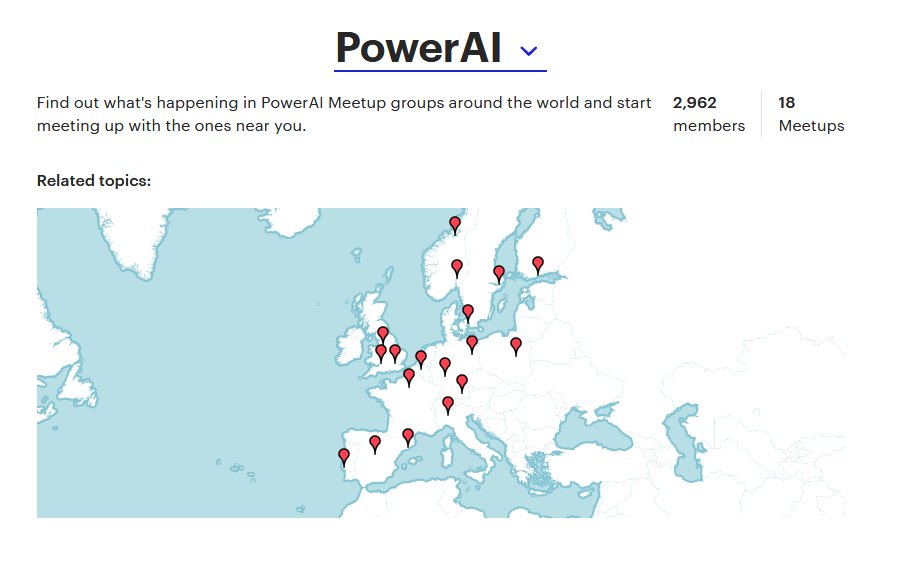 ---
---